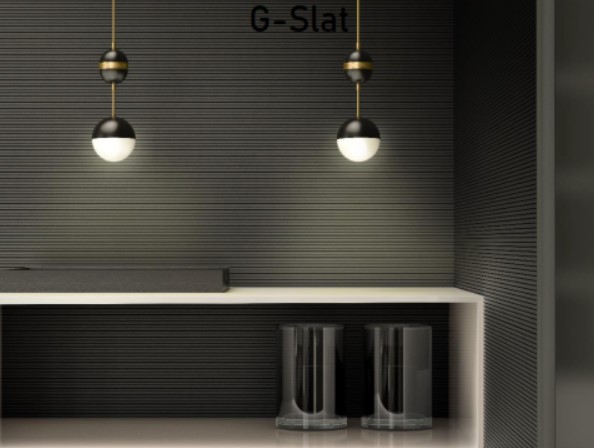 G-Slat is one of our slatted sound-absorbing acoustic panels that offer high-performance acoustic efficiency. This panel has a completely new groove and pattern with a funnel-shaped groove and the back has optimal acoustic efficiency.
G-Slat acoustic panels are suitable for large-sized wall units as well as for acoustic retrofitting of small-sized rooms.
G-Slat panels have an innovative finish that offers the benefit of reducing sound pollution whilst offering an aesthetically pleasing finish to your interior design.