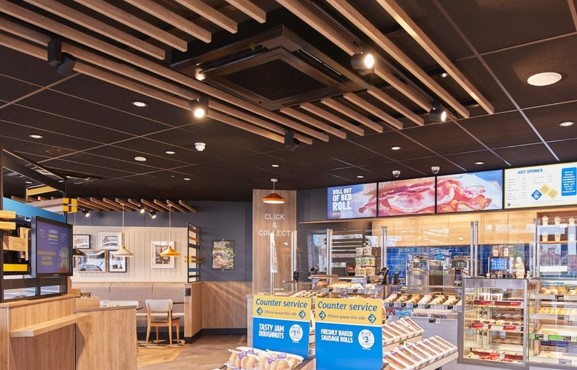 G-Baffles are more of a decorative sound absorbing panels system, mainly used on ceilings and walls. The decorative panels break up the sound reverberation and redirect the sound waves to help minimize the noise.
All baffles are made to order with the option of fire rated. The colours and woodgrains will all be chosen from our Duhospan, Gentas, or Stylam range.
G-Baffles have an innovative finish that offers the benefit of slightly reducing sound pollution whilst offering an aesthetically pleasing finish to your interior design.